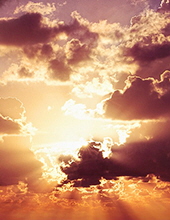 Obituary for Judy "J.J" Jeffries Sprowles
O B I T U A R Y
Judy "J.J." Sprowles

Mrs. Judy "J.J." Sprowles of Phoenix, Arizona, daughter of the late Tubal Edgar "T.E." Jeffries and Ona Vera Langdon Jeffries, was born on August 28, 1950 in Green County, Kentucky and departed this life on Thursday, January 18, 2018 in Arizona. She was 67 years of age.
She united in marriage to Robert M. "Bobby" Sprowles who preceded her in death in 2011.
Survivors include a son: Trevor Ian Sprowles of Arizona; brothers and sisters: Terry Jeffries of Prospect, Marion Aubrey Jeffries of California, Jerry Jeffries of Greensburg, Betsy Bugg, Patricia Turner, Phyllis France all of Louisville, Sharon Burden of Taylorsville, and Pamela Wise of Versailles; and a host of other relatives and friends.
...................................
Mrs. Judy "J. J." Sprowles donated her remains to the Science Care for Medical Research in Arizona.
There will be a Memorial Service announced at a later date by the Cowherd & Parrott Funeral Home in Greensburg.