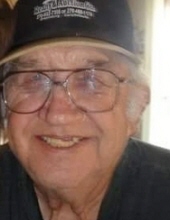 Obituary for Bill Conley, Sr.
OBITUARY
Bill Conley, Sr., age 74 of Glasgow, Kentucky, passed away Tuesday at the
U of L Hospital in Louisville.

Survived by his wife: Shirley Ann Wright Conley of Glasgow.

Three daughters and a son: Patricia Conley Hopper of California, Laura Conley of Greensburg, Pam Knox of Clinton, KY, and Bill Conley, Jr. of Greensburg.

Five sisters: Imogene Fugate, Ann Garbor, Glenna Tuttle, Nancy Duncan, and Margie Conley all of Indiana.

12 grandchildren; 14 great-grandchildren.
............................
Cremation was chosen. No formal services or visitation at this time.
Cowherd and Parrott Funeral Home in charge of the arrangements.
A FULL & COMPLETE OBITUARY WILL BE ADDED LATER. THANK YOU.