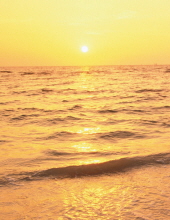 Obituary for Joseph Bradley Cox
OBITUARY
Mr. Joseph Bradley Cox of Green County, son of the late Joseph Hart Cox and Doris Nunn Ramsey, was born on June 13, 1952 in Green County and passed away Tuesday, June 20, 2017 at the Jewish Hospital in Louisville. He was 65 years, and 7 days of age.
Survived by two sons and two daughters: Craig Cox of Louisville, Misty Wilson, Adam Cox both of Greensburg, and Jessica Whitlock of Tompkinsville; a brother: Tommy Cox of Hodgenville; two sisters: Susie Bishop of Green County, and Brenda Simpson of Radcliff; 11 grandchildren; and a host of great-grandchildren.
................................................
Cremation was chosen and there will be no formal services or visitation held.
Cowherd and Parrott Funeral Home in Greensburg are charge of the funeral arrangements.
For online condolences log onto: www.cowherdandparrott.com or Facebook.
Events
Event Information
Cremation has taken place.