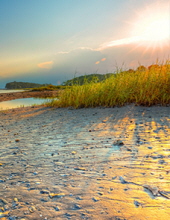 Obituary for Anthony Lewis "Louie" Ray
Mr. Anthony Lewis "Louie" Ray of Greensburg, Kentucky, son of the late Leslie Willard "Bill" Ray and Martie Charlene Wise Ray, was born on February 13, 1959 in Taylor County and departed this life on Monday, May 15, 2017 at his home. He was 58 years, three months, and two days of age.

He had made a profession of faith in Christ, was a member of the Bethlehem Baptist Church and was a farmer.

Survivors include a daughter: Jamie Nicole Garrett of Lebanon; two grandchildren: Lillian Brook of Somerset, and Victoria Jade Bennett of Richmond; a brother: Albert Ray of Greensburg; two sisters: Diane Wright of Greensburg and Cathy Smothers of Taylor County; and a host of other relatives and friends.

Mr. Ray was also preceded in death by a sister: Tracy Ray Bradley.

Graveside services for Mr. Anthony Lewis "Louie" Ray will be conducted at 2:30 P.M., Wednesday, May 17, 2017 at the Bethlehem Cemetery in Green County. Bro. Dustin Ray officiating. Cowherd and Parrott Funeral Home in charge of the arrangements.

The family has asked that expressions of sympathy take the form on donations to the family memorial fund, which can be made at the Cowherd and Parrott Funeral Home.

PALLBEARERS:
Darryl Judd
Donald Bailey
Derek Judd
Ricky Garrett
Timmy Judd
Albert Ray, Jr.